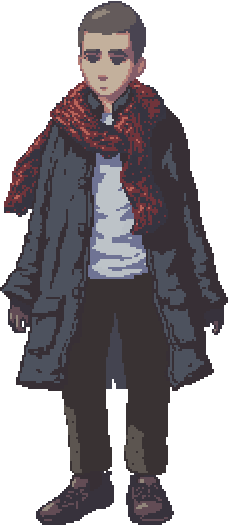 Hello! You are visiting:
Bedhead Project Emporium
(www.jontiu.com)
which is the personal website of me, Jonathan Tiu. It is a place where I can consolidate all my projects into one address. Topics include: digital illustration, comics, and fictional game design.
This site is updated as content is produced, and you are welcome to visit projects here as they develop.
✱
Profile and information about me
E-mail: jon@jontiu.com
twitter / tumblr / dA
(Check out the tumblr for sketches and more frequent updates)
This gallery contains illustration work that I feel is representative of the art I make (which is cartoony and colorful).
"Parapet Vanguard" is a concept for a vast, story driven RPG.
"Breatkthrough Region Beta" is a concept for a fighting game based around a group of young psychic fighters in the suburbs. [pending, no art yet]
Named after the unpredictable and intensely burning star, "Luminous Blue Varmints" is my idea for an off-the-wall, boss-centric 3d shooter. [pending, no art yet]
In 2011 I set out to publish a webcomic and Bedhead was the result. The results were mixed, and it never progressed to chapter 2. But you can read chapter 1 here!
Here is a collection of game work I have done in a collaborative setting. I hope to do more collaborative work in the future. (links to old page for now)
I occasionally take photos, especially when traveling. Here are some that I thought came out OK. (links to old page for now)
Mostly random game stuff: Pixel art, 3d models, etc [pending]
Sometimes I come across an esoteric (or at least forgotten) video game with art or gameplay worth sharing. This page attempts to document some of them. [no content yet!]